1. Lift & Slide

Position over the side of the buckle

2. Pinch the Ends

Center over the buckle and press the farthest ends together

3. Pull Down

Pull the harness clips out to release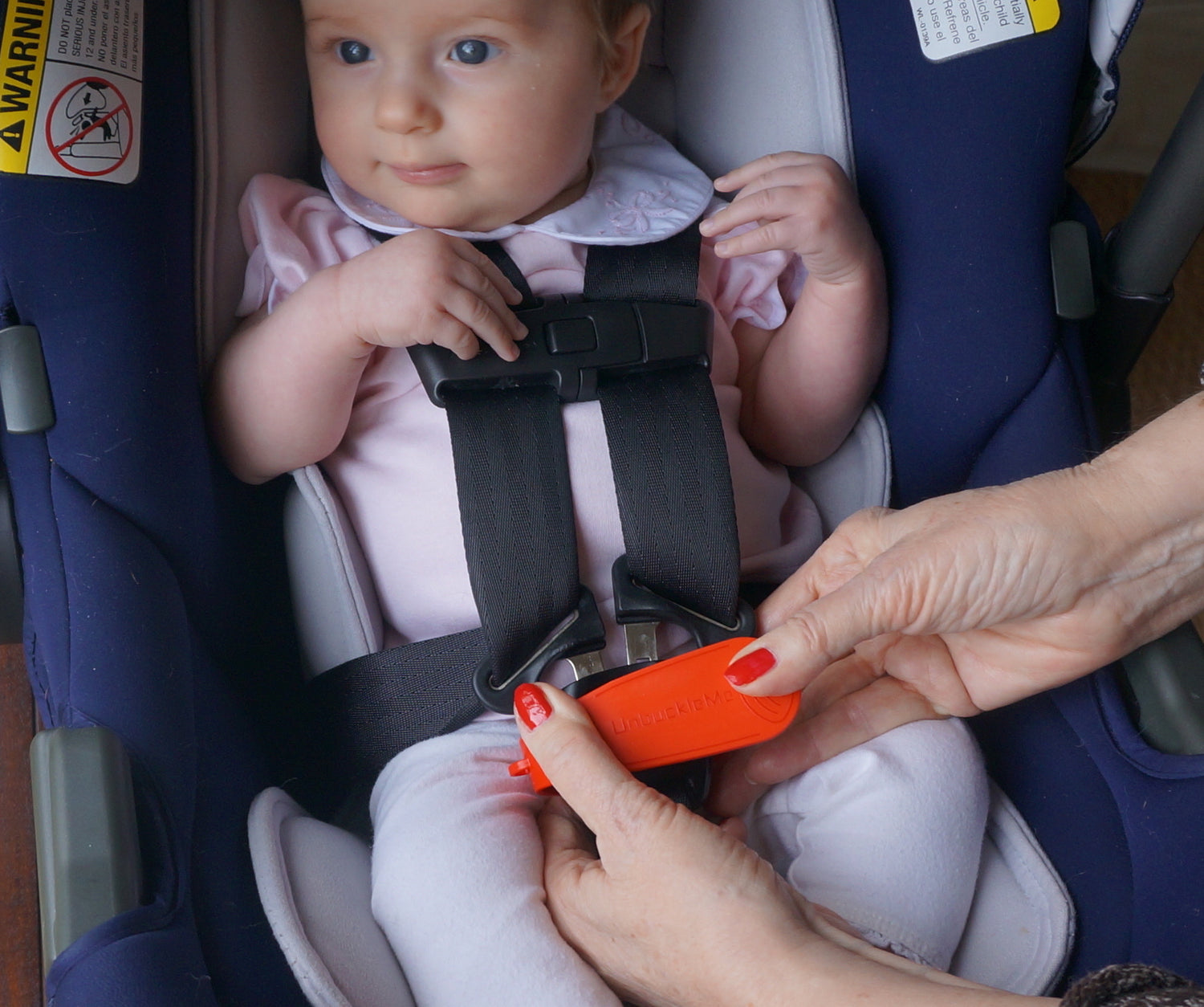 Why are car seats so hard to unbuckle?
Federal Motor Vehicle Safety Standards (FMVSS) require infant and child car seat buckles to require a minimum release force of 40 Newtons, or about 9 lbs to unbuckle the car seat. This force is higher than most activities of daily living. Great for keeping kids safe, but often challenging for adults. UnbuckleMe® is here to help.
Designed for Comfort & Stability

UnbuckleMe® has a soft, grippy top surface designed for comfort and stability. It can be used with one hand and even squeezed with fingers and the palm of the hand (using no thumbs at all!)

Invented by an Occupational Therapist

It's important to minimize repetitive activities that strain the small joints in the thumb/hand, and try to shift force to larger muscles in the body.

It's all about Leverage

Remember high school physics? UnbuckleMe® uses a type II lever (the same concept as an old fashioned nutcracker) to reduce the force by more than 50%.